National Training Card for Training Providers
Learn more about working with the National Training Card
National Training Card is an aggregator of training records. Unlike any other card scheme, the National Training Card is FREE for all users at the point of use. It is both collaborative and transparent, our USP being that multiple stake holders are able to upload any type qualification onto the same user account, and that includes from educators like you. We can help you deliver your certificates to your candidates quickly and efficiently and at absolutely no cost to you - it's multi benefial and will not only save you time and money with your administration but can also earn you revenue at the same time. The net difference to you up to £16 per candidate trained. Check out more below..
---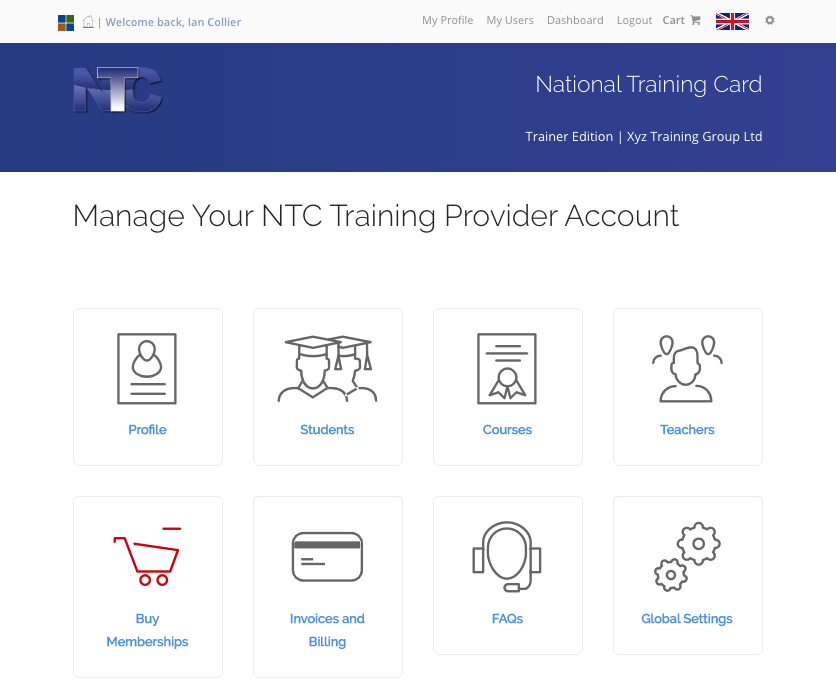 Streamlining Your Admin
We know that the cost in enrolling candidates, gathering personal information, complying with the GDPR, printing ID cards and training certificates and then posting them by recorded delivery is around £10 per person.
---
Imagine if there was a different way. A cost free way. One where your tutors could enrol every candidate onto a course with a simple tap of a mobile phone. A system where certificates could be issued the moment a course ends. Imagine a service like that being provided to you completely free of charge. Well, this is what the National Training Card has to offer.
---
Built By Trainers, For Trainers
Embracing the very latest in technology; the National Training Card will provide all your candidates with a completely free evidential storage vault that will look after all their training qualifications forever. A set of Digital smart devices providing instant access to those records is able to be purchased by them for a nominal fee - you can sell them these devices.
---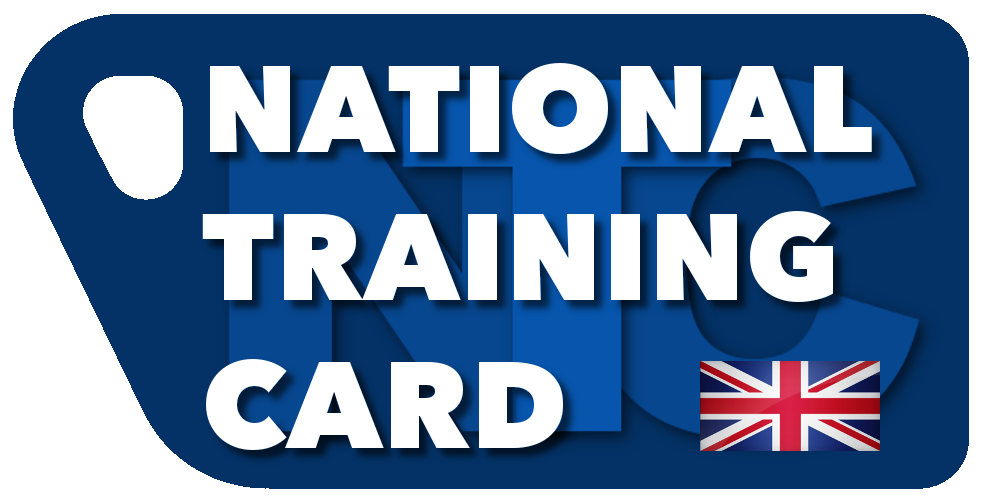 Doesn't matter what the course is, who's hosting it or where it's taking place, we'll encrypt, store and send your training records to whomever you like. We'll also provide secure and lifetime access to them for free. We'll create training certificates on your behalf if you so wish and send them emblazoned with your company name and logo displayed on the front. We'll also take care of your legal responsibilities with the ICO and the European GDPR so you no longer have to worry about that.
---
Extending Your Reach
Established educators can join the National Training Card and take advantage of the numerous benefits available for free. If any of your candidates are not yet a member of the National Training Card you can enrol them all for free. The only cost to them being an optional set of personalised smart devices, in which case you'll even earn yourself a bounty of up to £6 for every candidate you enrol.
---
You can purchase full memberships from us at a reduced rate and then sell those onto your candidates. Again, this is a purely optional feature. None of your client or delegate data will ever be contacted, used or shared in anyway and you'll remain in full control of your candidates at all times.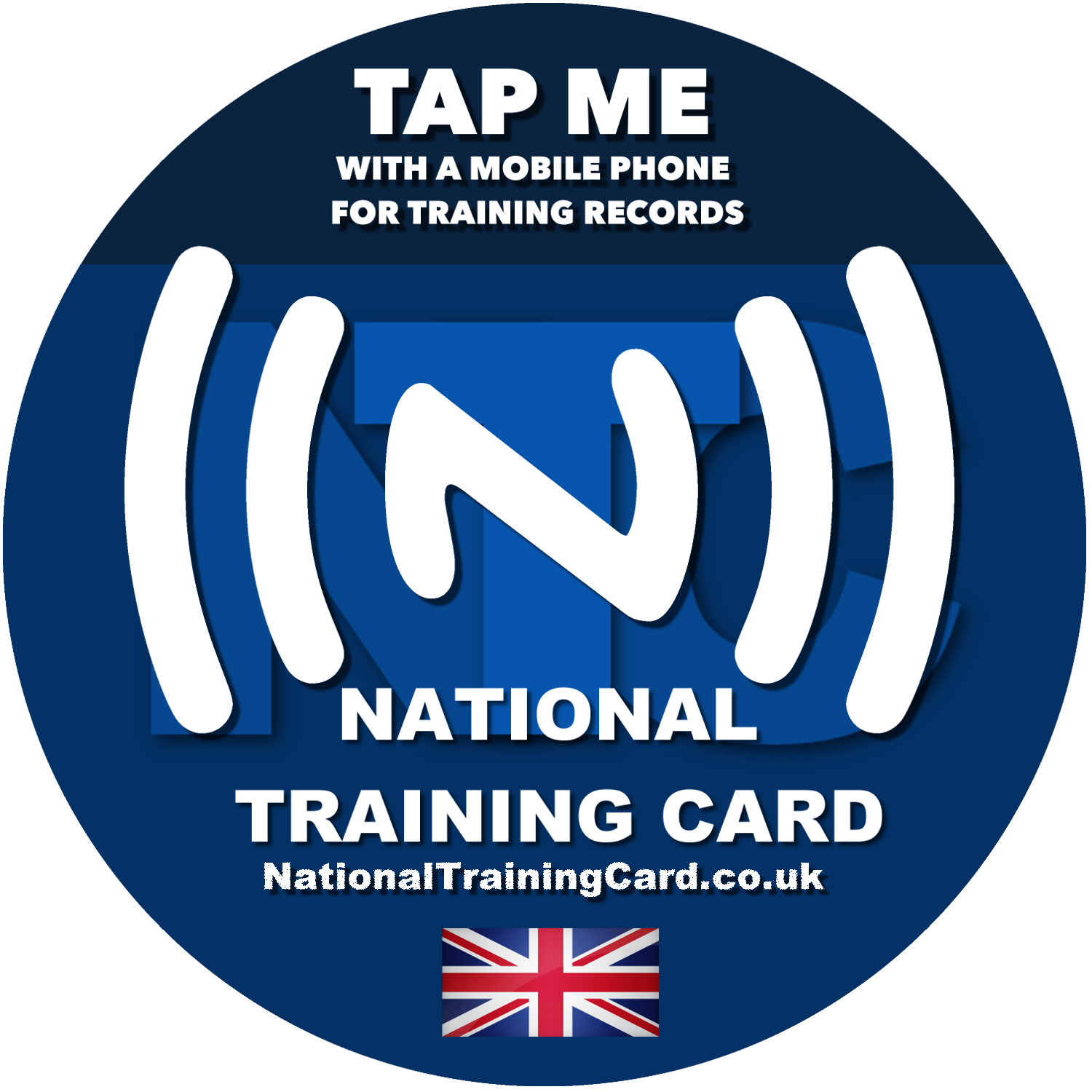 ---
Paperless Efficiency
Digitilising training records are the future. As well as the effect that paper records has on the environment, the speed, efficiency and the professionalism of being able to deliver accredited records to a candidate digitally and the moment a course is complete improves both the relationship you have with your clients and your bottom line.
---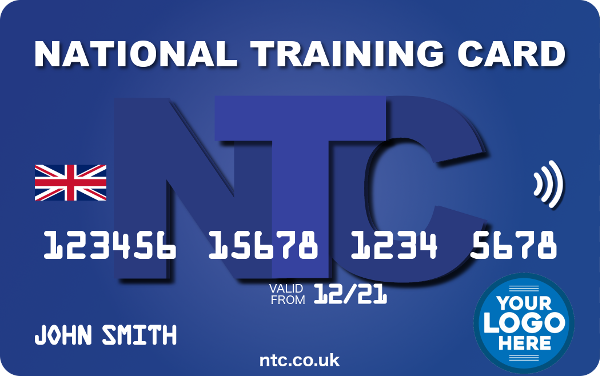 No more having to send your own certificates and ID cards in the post. The cards & devices produced by us are made by a debit card manufacturer, these can also include your logo. Client retention is greatly enhanced when your clients carry a set of smart devices with your name embossed on the front. Candidates still get your training certificates, just accessed via their National Training Card account. Talk to us today or sign up below..
---
Smart Sticker

One reason why candidates love the NTC is because they get to carry their training records with them at all times. A simple tap by a mobile phone shows to whoever is asking evidence of training.

Candidates or Business

Issue National Training Cards to either the candidates or their employer. Both get a free account in which to manage their training records

The Client's Friend

Training managers and human resources teams tell us that the National Training Card has significantly improved their training management proceedures

The Perfect Portal

Users have rated our management portal a 9.5/10 in terms of simplicity and ease of use. So why not sign up today and try it out. All accounts are totally free.
Digital Smart Devices
Wholesale price to you for a full set of smart devices is from just £13.50 pp. Resale cost £19.50. Issue National Training Cards to your candidates, improve your retention & earn money at the same time.
---
Take the hassle out of candidate enrolment and of producing evidential training records in a snap.. Smart Sticker, NFC Key Fob and personalised Digital ID Card saves both time and greatlu improves client retention. And best of all, your candidates will love them..
---
---
Create a NEW Trainer account
Please complete all the fields. We'll ask for more information in the next step. And if you already have an account, we'll let you know as soon as you press submit.